Merging to Unified Ministry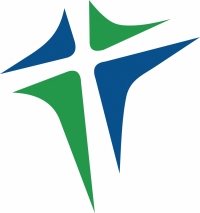 Over the past four years, merger discussions took place between WELS congregations in the West Allis area. Representatives from Jordan, Woodlawn, and Good Shepherd's Evangelical Lutheran Churches met regularly to develop and refine the details of a unified ministry proposal, and presented the proposal to the congregations.
Our three West Allis congregations held voters' meetings on Sunday, February 27th, and all three congregations voted in favor of the resolution to unify our ministries into one congregation.

Since then, we created a transition team and subcommittees to focus our efforts on specific aspects of our ministry and work through the details. We have created a new church name, Living Hope Evangelical Lutheran Church, and as part of the process in unifying our ministry Jordan Evangelical Lutheran Church property was sold on August 1st, 2022. Worship opportunities continue at our Living Hope North campus and Living Hope South campus.

If you would like to know more about this exciting time and the progress being made, please take a look at our merger website here. To see the latest update from the transition team, see the update page of the merger website.
OUR UNIFIED VISION
We dream of a thriving, mission-minded church in West Allis that is taking bold steps in faith to do something new and different to be faithful in our mission and more effective for God's kingdom.
This new WELS church would pursue this vision by prioritizing the following values as we carry out ministry together:
Gospel-centered Biblical Truth

Courageous Evangelism

Engaging Worship

Intentional Discipleship

Welcoming Christian Community

Impactful Service